1 year impact report
"The state of Chihuahua has seen more maternal deaths last year and this year, but in the communities where One Heart World-Wide has been working, there have been no maternal deaths."
Impact for girls & women
This number reflects the estimated number of pregnancies last year in the Guachochi and Batopilas municipalities, which will have access to the two ultrasound machines.
Estimated girls & women affected
1,500
Broader impact
There are roughly 15,000 girls and women of childbearing age in the Guachochi and Batopilas municipalities who could access the portable ultrasound.
Estimated community members affected
15,000
Two new ultrasound machines, thanks to you!
We have now purchased both ultrasound machines, thanks to your generous support! The purchases were at a higher cost due to the discontinuation of the $3,500 model that we have used in the past, but we made up the $2,000 cost difference through funds from other generous supporters.
The Mexican Minister of Health and the administrators under him, with whom we had been working and developing rapport, were replaced earlier this year. This proved to be a setback, compromising our ability to import supplies to the CAAPS-Guachochi referral hospital in a timely manner.
One Heart World-Wide staff have just returned from a trip to Chihuahua in July, where we were able to secure and resubmit all of the necessary documentation to import the two ultrasound machines. However, going through the bureaucratic system still takes time and patience. We expect to find out whether we can import the ultrasound machines within the next two months.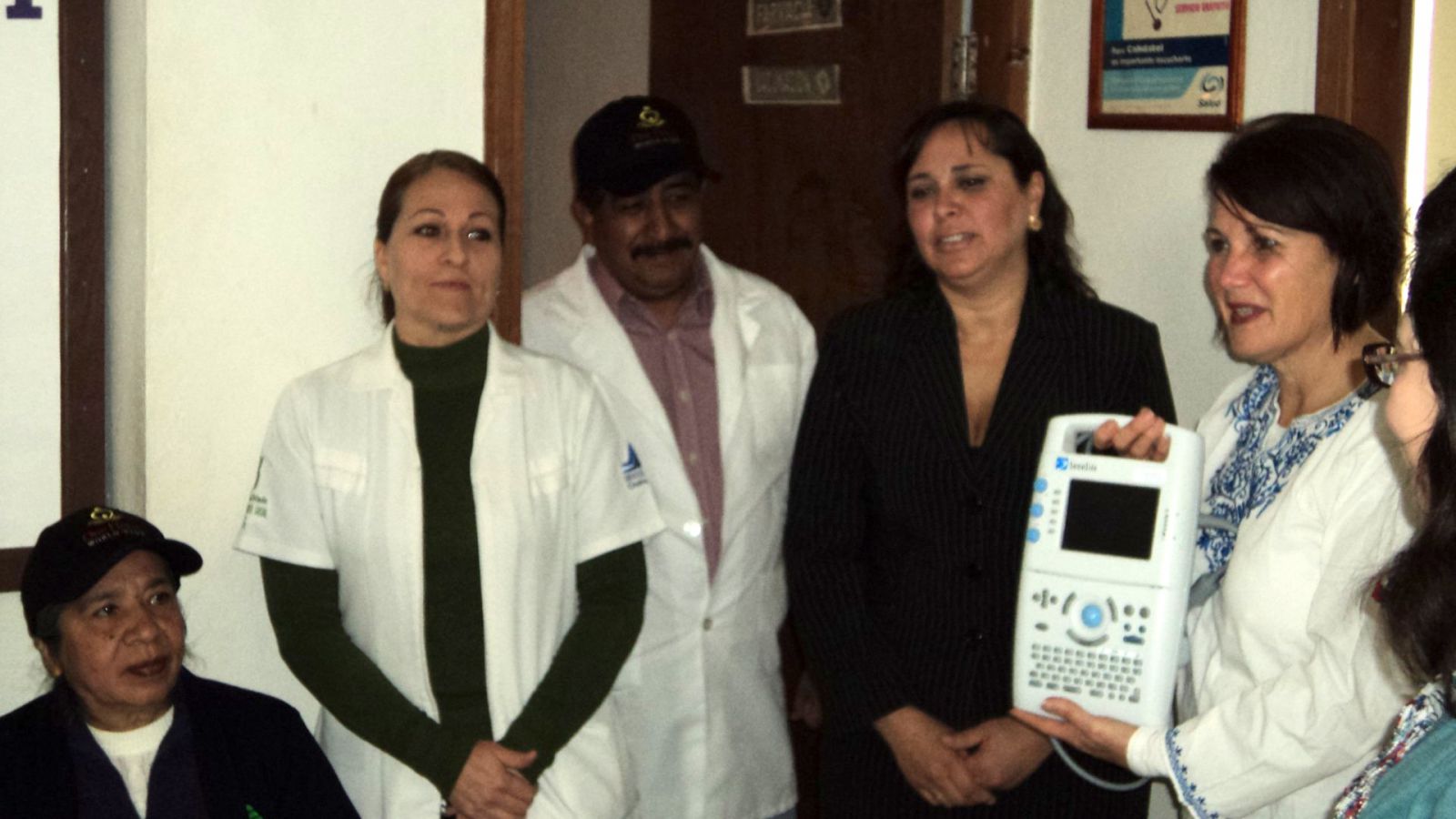 Get personal
"The state of Chihuahua has seen more maternal deaths last year and this year, but in the communities where One Heart World-Wide has been working, there have been no maternal deaths." –Chihuahua Midwife Program Manager
Risks and challenges
Working within a bureaucratic system can be challenging, as we have found with the delays for the importation of these two ultrasound machines. We are optimistic that we will have these machines at the hospital within the next three months.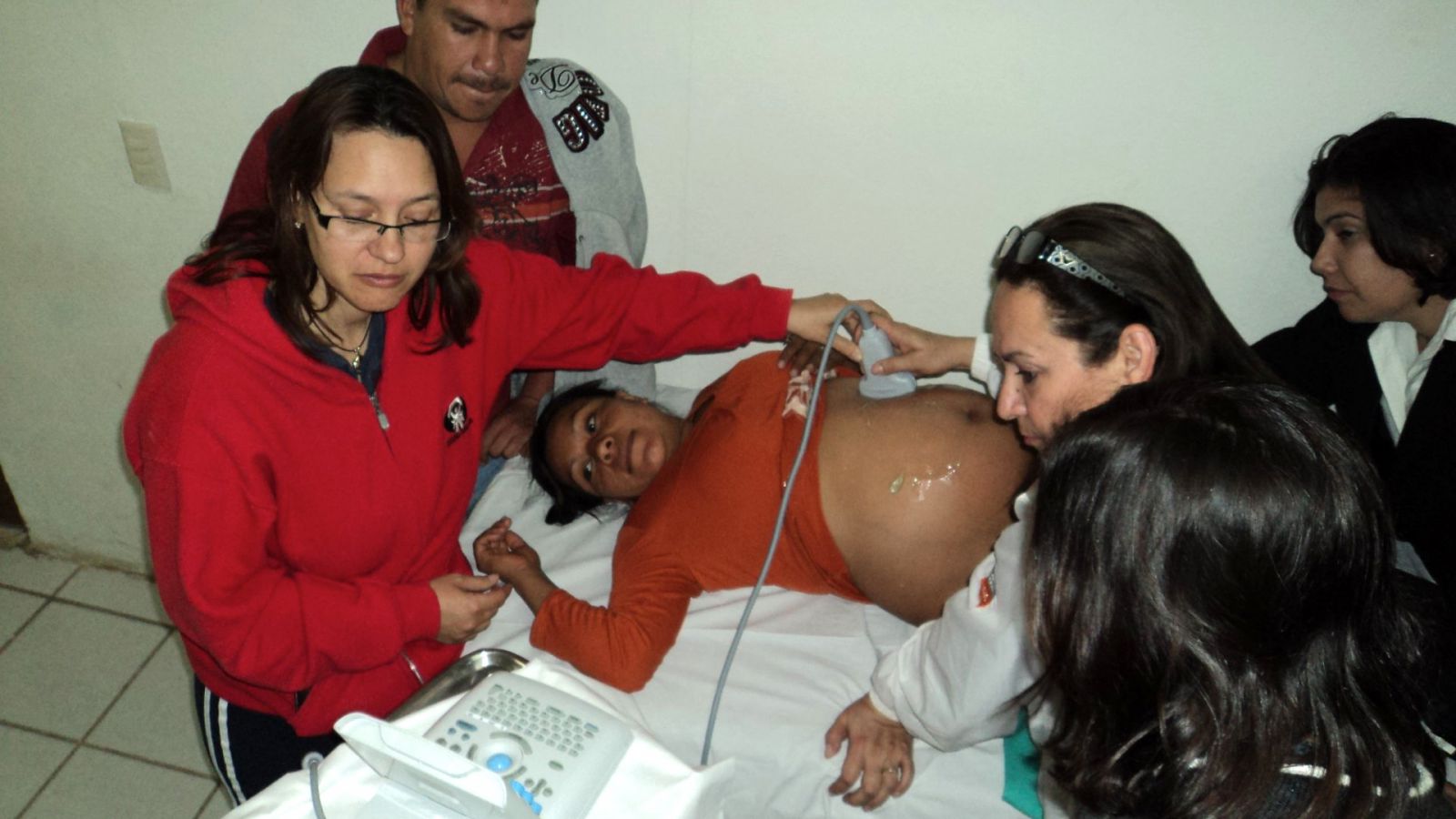 What we've learned
As with our other Catapult campaign to purchase blood pressure monitors, we have learned patience when working with international bureaucracies! The process and mounds of paperwork to get these two ultrasounds into the community has taken longer then expected, but we do anticipate that they will be there soon. We know that the process is utterly worthwhile, because these machines are so critical to improving maternal health.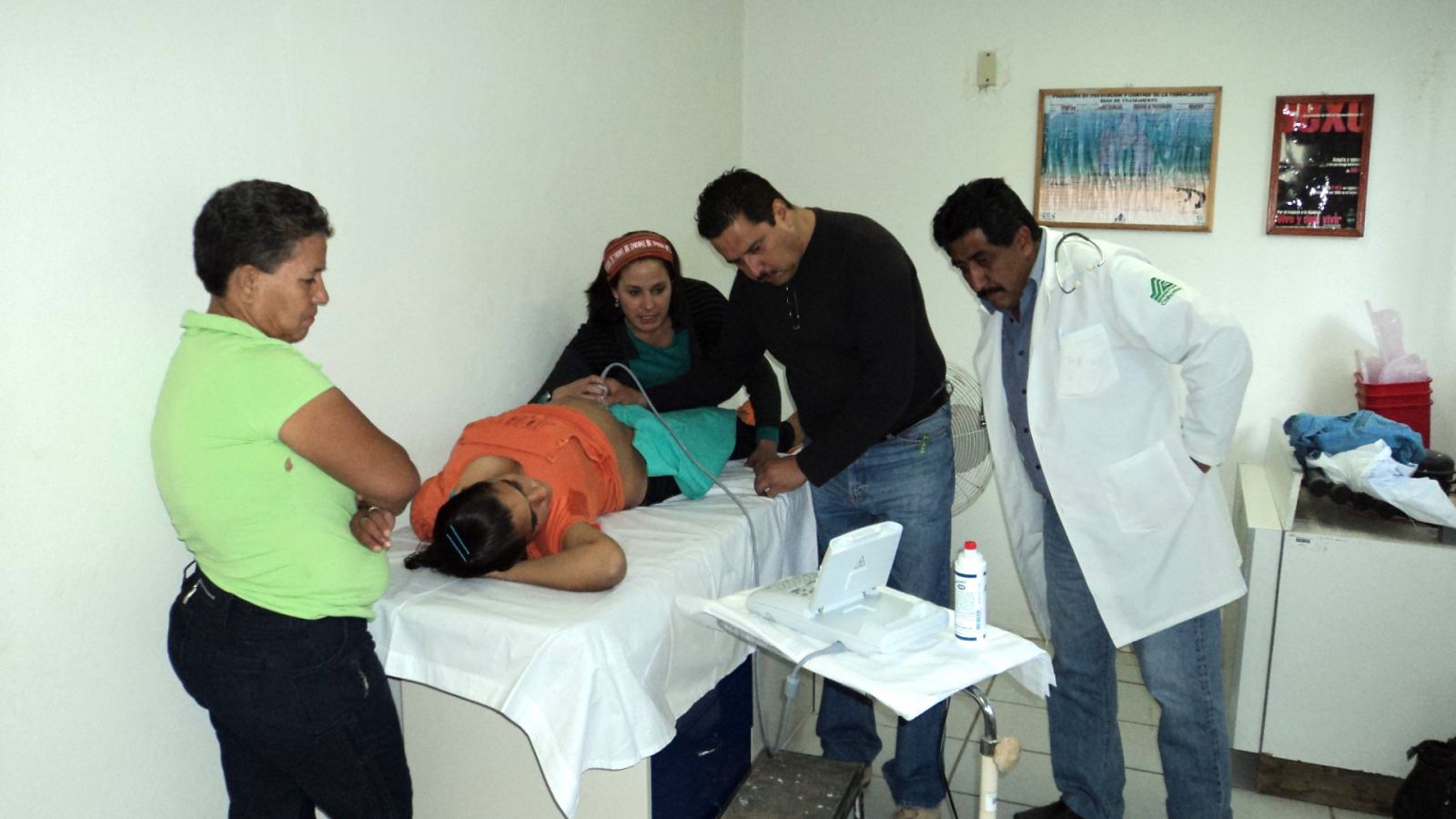 Next steps
We are awaiting approval from Mexican officials to send the ultrasound machines to the hospital, where we hope they will be in use by November. The hospital's OB/GYNs will use them to identify pregnancy complications early on, preventing maternal and neonatal deaths. Because we have purchased portable machines, the doctors will not only serve the CAAPS-Guachochi referral hospital, but will also serve the surrounding community by visiting women who are unable to travel to the hospital.
Budget
We have used the full $7,000 to purchase the two ultrasound machines, which were $4,500 each. We made up the cost difference not covered by this Catapult campaign with donations from our generous supporters.
| | | |
| --- | --- | --- |
| Line Items | Projected budget | Amount spent so far |
| 2 ultrasonds machines at $3500 each | $7,000 | $8,000 |
More information
Thank you all for your compassion for women and your generosity!
90 Day Report
Ultrasound purchases and training
posted Oct 28, 2013 by WD Admin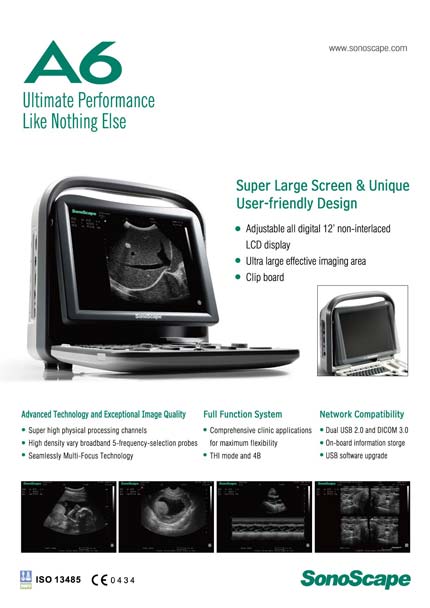 Progress
So far, we have been able to purchase one of the two ultrasound machines needed for our Guachochi. Although our regular partners no longer carry the model we have gotten in the past for $3,500, we were able to get a newer model (also at a reduced, albeit somewhat higher price) through Advocates for World Health. The newer model, the Sonoscape A6 is a full digital black and white hand-carried ultrasound system with an easy-to-use design, making it excellent for diagnosis. The A6 has premium image quality, which is comparable to hi-end cart-based black and white ultrasound systems.
We are now working with the local government and Ministry of Health in order to facilitate the importation of the ultrasound. Once it arrives, the ultrasound will be used by the OB/GYN who operates from CAAPS-Guachochi, the primary referral hospital for the majority of the communities in Guachochi. Because of its portability, this OB/GYN has made a commitment to make trips into the surrounding communities to perform checkups on pregnant women who are unable to visit the hospital. In September, we held a training on the use of ultrasound for 37 medical providers from Guachochi and the neighboring municipalities of Batopilas and Urique, so that each of these providers will be well-versed in their use upon the arrival of the machines in the region. Together, these providers are estimated to provide 3,000 women per year with access to ultrasound check-ups as part of their antenatal care regimen.
Risks and challenges
Bureaucratic processes can sometimes delay the entrance of donated equipment into a foreign country. Wanting to have the ultrasound in country as soon as possible, we had hoped to accelerate the process of bringing the ultrasound machine into Mexico by having a visiting doctor hand-carry it along with a letter from the Chihuahua Ministry of Health. While our optimism on this issue unfortunately did not allow us early entry into the country for the ultrasound, we had already begun the process of importation with assistance from the DIF, the government entity dealing with Family Development, as well as Chihuahua's Ministry of Health and with a little patience, the ultrasound should be in its rightful place very soon. While the process of bringing items in to Mexico can be a lengthy one, importation procedures are no doubt in place for a reason and the ultrasound will be allowed entry as soon as possible!
Get personal
"The health staff is very grateful to have a foreign doctor coming to teach in our own language. We should try to make the same effort to understand Indigenous populations." - Doctor participating in the September Ultrasound Training
Next steps
We plan to purchase our second ultrasound and put both machines to use in the municipality of Guachochi, where they will then be available for use at the CAAPS-Guachochi referral hospital and by doctors providing outreach to the surrounding communities, where women are in the greatest need.
Regular ultrasounds are the most effective means for uncovering warning signs during the perinatal period. It is our hope that through early diagnosis we can greatly reduce the number of pregnancy and delivery-related complications that go undetected. When discovered early enough, rural health care providers have time to refer at-risk women to larger hospitals in order to avoid further complications and life-threatening conditions.
Budget:
To date, we have spent $4,500 on one portable ultrasound machine. While this is a bit more than we had originally anticipated, due to the fact that our partners no longer carried the older model which we had gotten for less in the past, we were still able to get this newer model at a greatly reduced price. We are currently getting quotes to secure a second machine at the same or lesser value.
| | | |
| --- | --- | --- |
| Line Items | Projected budget | Amount spent so far |
| 2 Portable Ultrasound Machines | $7,000 | $4,500 |
Ultrasounds are an essential tool in preventing women and infants from dying of largely preventable causes related to pregnancy complications.
Why we care: Some of the highest rates of maternal and neonatal deaths in Mexico come from the women of Guachochi, Chihuahua. Antenatal care can greatly reduce the number of women and infants dying from preventable causes.
How we're solving this: Improving access for pregnant women to receive the care they need by providing communities with improved health facilities equipped with ultrasound machines.
Early detection of pregnancy related risks is one of the most efficient ways to prevent serious complications and death during a woman's pregnancy and childbirth. Regular ultrasounds are the most effective means for uncovering warning signs during the perinatal period, which, if discovered early enough, allow rural health care providers to decide the most appropriate treatment or if necessary, refer women out to larger hospitals before transporting the woman becomes a danger in itself.
One Heart World-Wide is working in some of Mexico's poorest and most remote areas. In Guachochi, health posts are often lacking basic medical equipment to allow for high quality maternal care. As part of our Network of Safety in Chihuahua, we are making sure to grant women regular access to care, and well equipped clinics throughout these rural regions. Our goal is for each woman to receive prenatal visits and to detect high-risk pregnancies early, so those at risk can be referred to larger hospitals that are better prepared to handle difficult deliveries.
For these reasons, regular use of ultrasounds is encouraged to monitor the mother and fetus's health so that health care providers can offer the best possible care, tailored to each specific case.
We need your help to make sure that the clinics we partner with are prepared to offer these services by having a portable ultrasound readily available. Your donation will help women get the care they need to ensure a safe delivery!