90 Day Report
Progress
This is the final update, there is no one-year progress report.
Since the project was funded, Jhpiego has been fortunate to have received in-kind contributions of critically needed supplies for this project, such as cryotherapy machines. This means that donations from Catapult will go that much farther in ensuring that more women receive early and free access to cervical cancer screening and treatment!
Cervical cancer is the second most common cancer in women worldwide - 270,000 women die each year from this preventable disease - 80% of these deaths are in developing countries. In many countries, access to care is unavailable or extremely difficult to attain. Women often must walk miles to the nearest health facility. In Burkina Faso, Jhpiego works with local partners, like the OBGYN society, to strengthen local cervical cancer prevention services for women. This includes:
Reinforcing cervical cancer prevention projects;
Improving access to early detection and treatment of precancerous lesions;
And organizing essential training and education for local providers.
By combining donations from Catapult with equipment donations, we will train even more local healthcare providers, maintenance technicians and staff in the skills needed to ensure that the cryotherapy units are always in good working condition. By increasing the capabilities of our human resources, and expanding these programs, this project will help to exponentially increase the numbers of women receiving access to life-saving cervical cancer prevention treatment!
Risks and challenges
It is estimated that globally approximately 1% of women in the developing world are receiving screening for cervical cancer and there is almost no source of substantial or continued funding to support this effort. We must continue to advocate for focusing on this important issue. The strategies to address cervical cancer are known and affordable – what is lacking is scale of treatment, funding and political will.
According to the Union for International Cancer Control, if left unchecked, by 2030, as many as 430,000 women in the developing world will die per year from cervical cancer.
Get personal
We met nurse Elyse Bila Ouedraogo for the first time at the Yalgado Ouedraogo Teaching Hospital in Burkina Faso, not in her role as a clinical nursing instructor, but as a patient. Diagnosed with cervical cancer, the 48-year-old mother of three children was upbeat and confident she would recover. Unfortunately, her story is not unlike many in the developing world. Despite her training, Madame Ouedraogo never thought to be screened for cervical cancer. It was only after a fellow nurse insisted that she finally visited the hospital's prevention program. After her diagnosis, she shared her experience with her community, urging them to get screened.
This brave woman lost her battle. She is among the estimated 270,000 women who die annually from this disease, many because they lack access to screenings that are routine in the developed world. Today, this hospital is now screening its health workers so that more women will have the chance at long, happy lives that Madame Ouedragao never got.
Next steps
We are currently assessing the needs for our existing equipment, after which we will replace or repair any cryotherapy units. We will continue to work with our partners to increase local capacity in order to ensure continuity of services.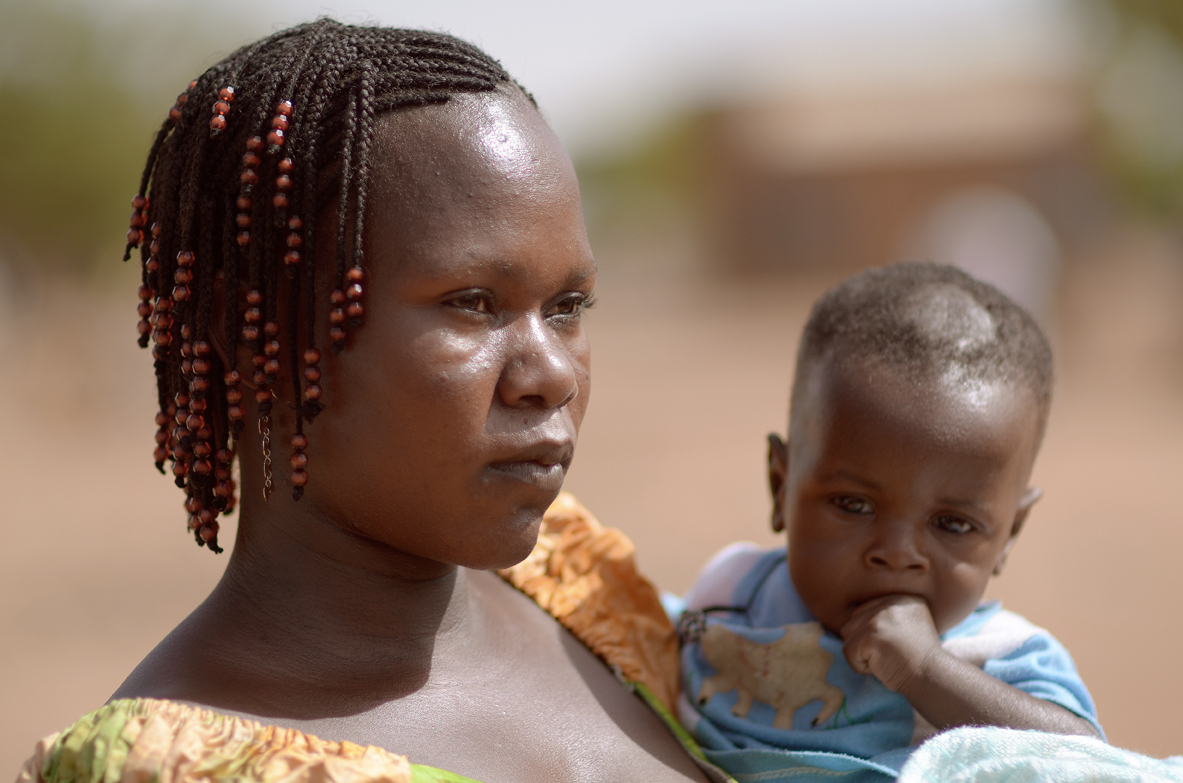 We will also coordinate field visits to provide supportive supervision to service providers and maintenance staff. Supportive supervision visits link the skills learned in a course with how services are being implemented in the project health facilities, recognizing good practices and working with staff to resolve issues in service provision.
Watch this video to find out more about the work that we are doing to prevent cervical cancer.
Less than $5 can cover the cost of a cervical cancer screening. Cervical cancer is the #1 cause of cancer death for women in the developing world.
Why we care: More than 270,000 women die each year from a preventable, treatable disease- cervical cancer. Approximately 80% occur in developing countries; less than 1% of these women receive screening.
How we are solving this: Jhpiego is using vinegar and carbon dioxide to champion early and free access to cervical cancer screening and treatment for lifesaving results.
Jhpiego, an international health nonprofit and affiliate of Johns Hopkins University, is using vinegar and a freezing procedure known as cryotherapy to help save the lives of women who die needlessly each year from cervical cancer. More than 95% of women from developing countries who die each year due to this disease had never been screened for it. For these women, traditional Pap tests—the most common way to screen for the disease—are either too expensive or unavailable in remote areas. By the time most of these women learned of their diagnosis, the cancer had already metastasized, spreading beyond the point where treatment was a viable option.
Jhpiego champions the single visit approach (SVA) to ensure that women, no matter where they live, can be screened and treated. In one visit, a woman is screened for cervical cancer using vinegar, and if a precancerous lesion is detected, she is immediately offered treatment through cryotherapy. All of this—screening and treatment—costs less than thirty dollars.
Jhpiego has been using this innovative approach in more than a dozen countries for more than 30 years, saving thousands of women worldwide. Jhpiego is committed to ensuring all women have access to this lifesaving screening approach because when a mother dies, her children are 10 times more likely to die within two years of her death.