90 Day Report
Unique training to end violence against girls
October 17, 2014
Progress
Thanks to your support, we have undertaken work to identify which individual women would most benefit from the project. The five full grants have been assigned to three women - one from Sri Lanka, one from Malaysia, and one from the Philippines. These women will take part in a unique five-day training on understanding violence against girls and its root causes, how to create a safe space to explore violence and the myths surrounding the issue, and how to use our non-formal education curriculum 'Voices against Violence' to empower young people to take action. All of these women have made the commitment to transfer their new skills and knowledge to their own communities, by each training 30 leaders within their organisations on the curriculum.
The impact of this training will empower leaders to correctly and safely carry out the curriculum with young people, enabling them to challenge gender stereotypes, recognize violence, and for girls to gain the skills and confidence to stand up and claim their rights.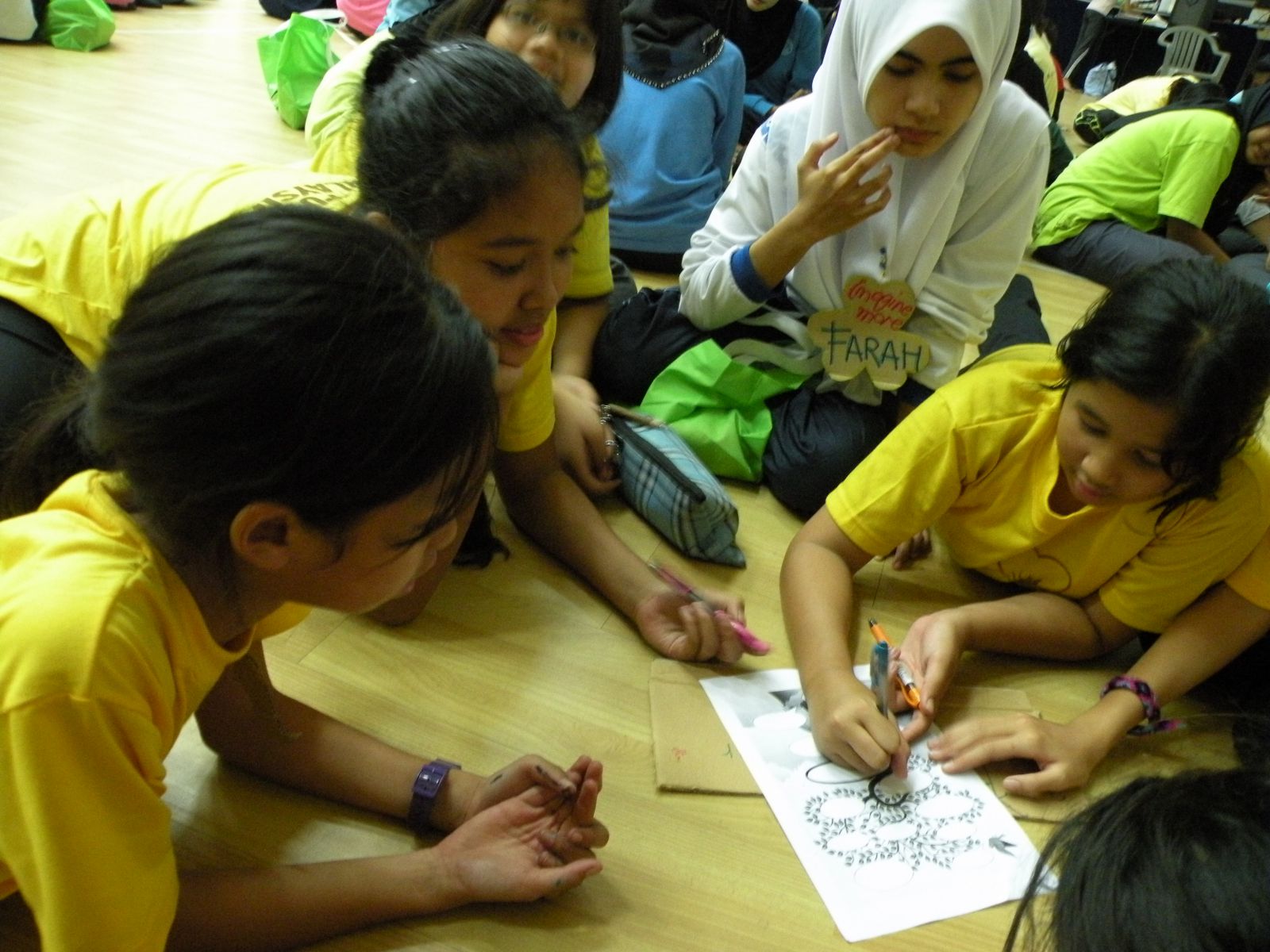 Risks and challenges
The biggest risk with this project is assuring that the five women get the necessary visas to attend, as the training event is in India, and it can often be difficult to gain access into the country. However, as a global organisation we have a great deal of experience with supporting visa applications. In addition, we have regional teams who can work closely with the Girl Guiding and Girl Scouting organisations within each of the countries to ensure all necessary steps are taken to secure the correct visas.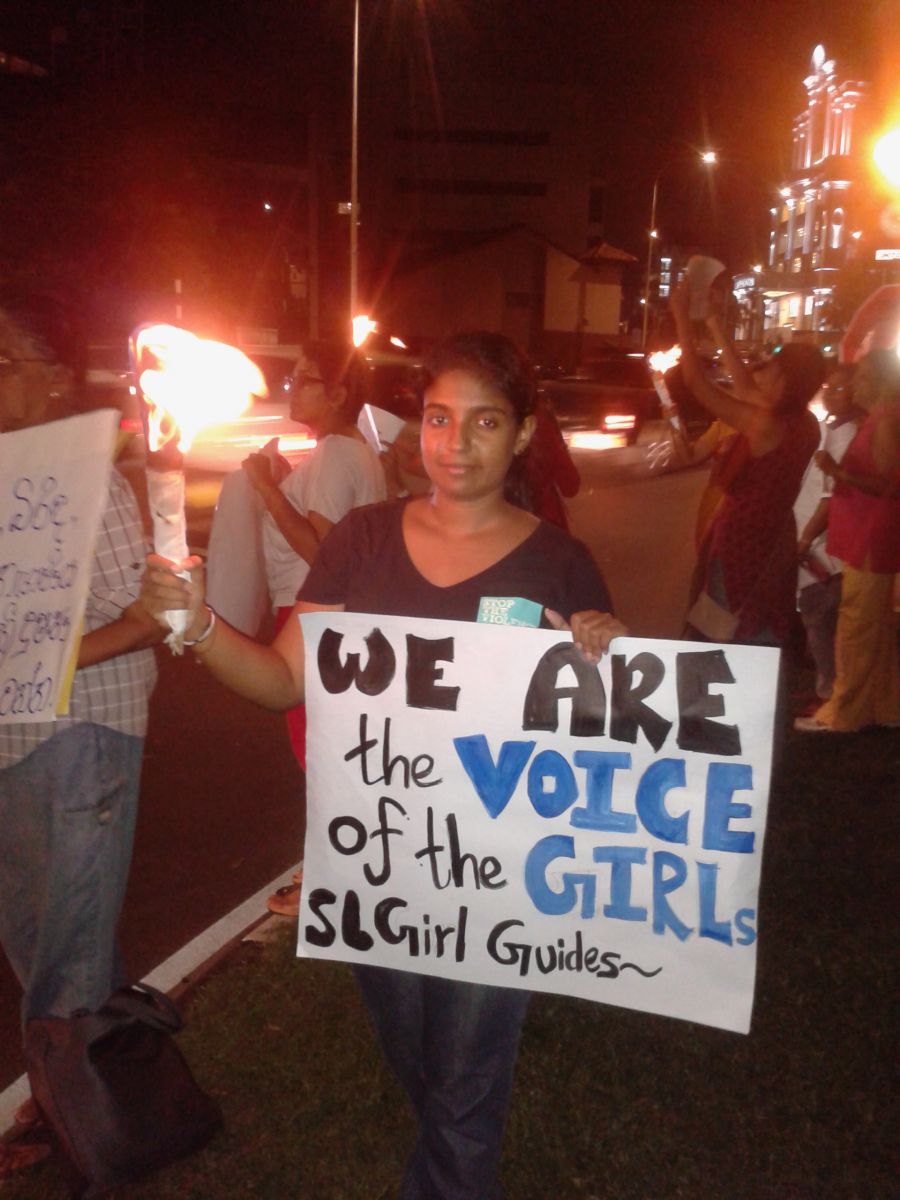 Get personal
Many of our member organisations are already committed to working on the issue of violence against girls, but they simply don't have the resources yet to expand their work and reach more Girl Guides and Girl Scouts. Visakha, a member of the Sri Lankan Girl Guides, was very excited for their organisation to receive three full grants to attend the training. She expressed that, "this is the opportunity we have been waiting for – to scale up systematically."
Next steps
Next steps include the logistics of booking flights and planning the training event. We will be working closely with experts on gender-based violence to ensure the training is of the highest quality and to communicate regularly with the selected women. Momentum and excitement will be building, as we work closely with our member organisations to ensure that women are fully supported when they return home and can train others and empower young people in their communities.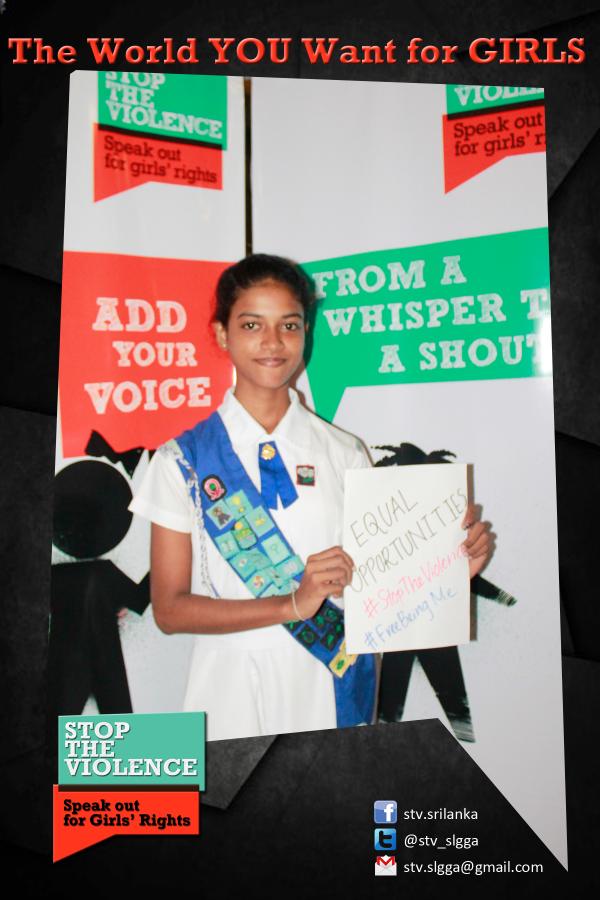 Budget
No money has yet been spent; however this process will begin in the upcoming weeks.
Further reading
Please see our Stop the Violence campaign page for regular updates on activities and programmes.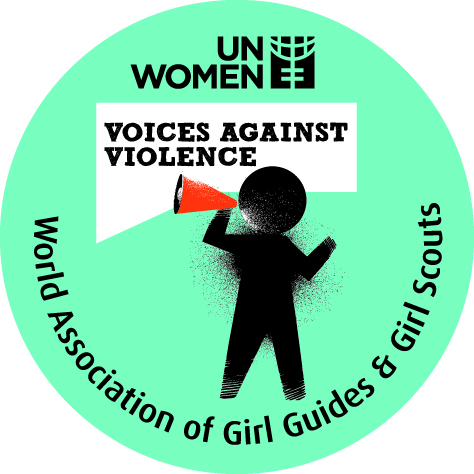 Stop the violence by educating girls and young women about their rights to live free from violence and to have the skills and confidence to claim them.
Why we care: It is estimated that up to six out of 10 girls and women will experience violence and/or sexual abuse in their lifetimes. This must stop.
How we're solving it: By training 30 participants on facilitating the "Voices Against Violence" non-formal education program so they can help support girls, young women, boys and young men to identify violence, understand their rights, and end violence against girls.
Girls in every country across the world are subjected to violence—in its many forms. 150 million girls under 18 have experienced forced sexual intercourse or other forms of sexual violence involving physical contact. Two million girls—ages five to 15 years old—are introduced into the commercial sex market each year. And, 60 million girls are sexually assaulted at or on their way to school each year.
WAGGGS is committed to ending violence against girls and young women and has been working to break the culture of silence on violence. WAGGGS—in collaboration with UN Women—has develop the "Voices against Violence," non-formal education program to help girls and young women to understand and assert their rights and become powerful forces for transformation. At the heart of the program, girls and young women challenge gender stereotypes, reach out to boys and young men and address the root causes of violence.
The training program is a critical part of the "Stop the Violence" advocacy campaign that is mobilizing 10 million girls and young women and 1.5 million volunteers around the world to end violence against girls. It is delivered through a network of peer educators and youth leaders who have been trained on how to use the program and create safe spaces where girls, boys, young women, and young men can learn to stop the violence.
This project will help WAGGGS raise funds to host a train-the-trainer event in Pune, India, from December 7 to December 14. Specifically, funds raised through this project will help WAGGGS offer scholarships to five participants so they may review the curriculum, build capacity on gender-based violence, develop implementation plans, learn about safety and ethical requirements with offering the training, and be able to return to their communities and train more trainers. After the course they will train other people in their own countries and ensure the impact of the training is multiplied at country level.
Each scholarship covers travel, lodging, food, and community activity costs.