1 year impact report
"This project has totally changed our lives. Now we have time for other important activities, such as weaving, that will produce a profit for us and we will be able to decide how to invest or spend our own money."
Impact for girls & women
There are 111 families in the village so we estimate there are 289 women and girls.
Estimated girls & women affected
289
Broader impact
There are 111 families in the village so we estimate the total population to be roughly 555.
Estimated community members affected
555
Water as life
This project was to bring water to the community of Encuentritos, in Patzún, Guatemala. Women and girls are responsible for gathering water from the nearest source, and this takes up much of their day. They don't have much time for personal activities such as studying, income generation, or entertainment. They suffer from chronic health issues brought on by the heavy loads of water they carry on their heads. This project started in August 2013 and was completed in December 2013. The project included community organization activities with the municipal authorities and groups of women. Together, they coordinated all of the work necessary to implement the construction of the water system.
Activities:
Community organization.
Baseline to learn about the situation of women and girls related to the water transportation.
Agreements with the women's groups, local government and donors.
Capacity building sessions: quality and use of water, disinfection of water, management and maintenance of the water system, and personal hygiene and hand washing.
Delivery of construction materials.
Supervision of the construction by an architect, two masons and a plumber.
Outputs:
Water collection tank
Conduction line
Distribution tank (40 cubic meters)
Distribution network
Home connections
Nine local plumbers trained, including two women
Water system regulations established by women
111 families trained in personal and home hygiene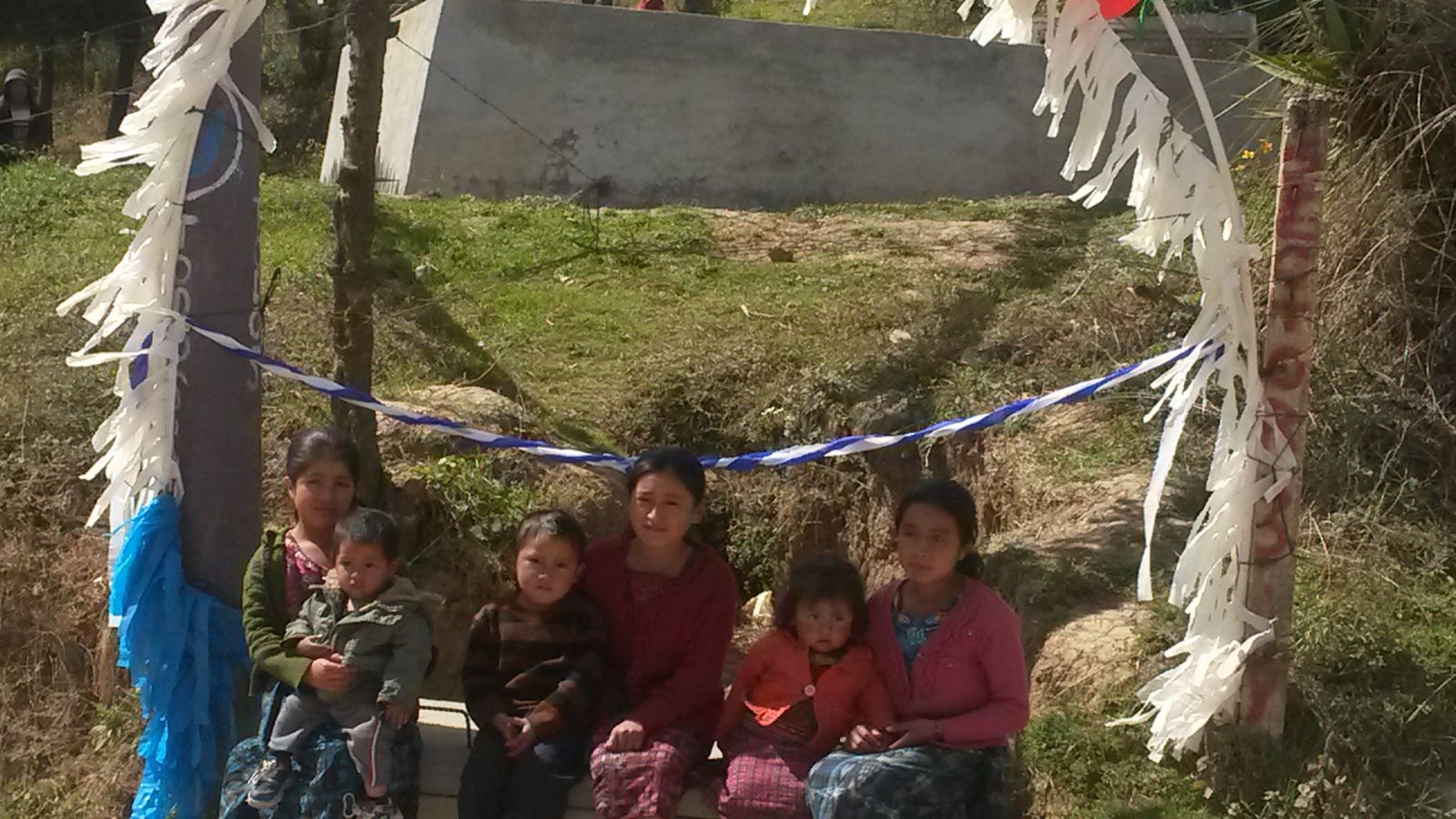 Get personal
One of the women who expressed need for this project and has been part of its implementation, said to our staff: "This project has totally changed our lives. Now we have time for other important activities, such as weaving, that will produce a profit for us and we will be able to decide how to invest or spend our own money. And we will not be in pain all of the time because of the heavy loads".
Risks and challenges
Starting the construction during the rainy season meant that people could not work some days because it was dangerous. This delayed project implementation.Women had to support the construction of the water system at the same time still carrying water, helping with the harvest and completing their usual home activities. Organization was key to avoid giving them too much work for them, and shifts were organized for ease and efficiency.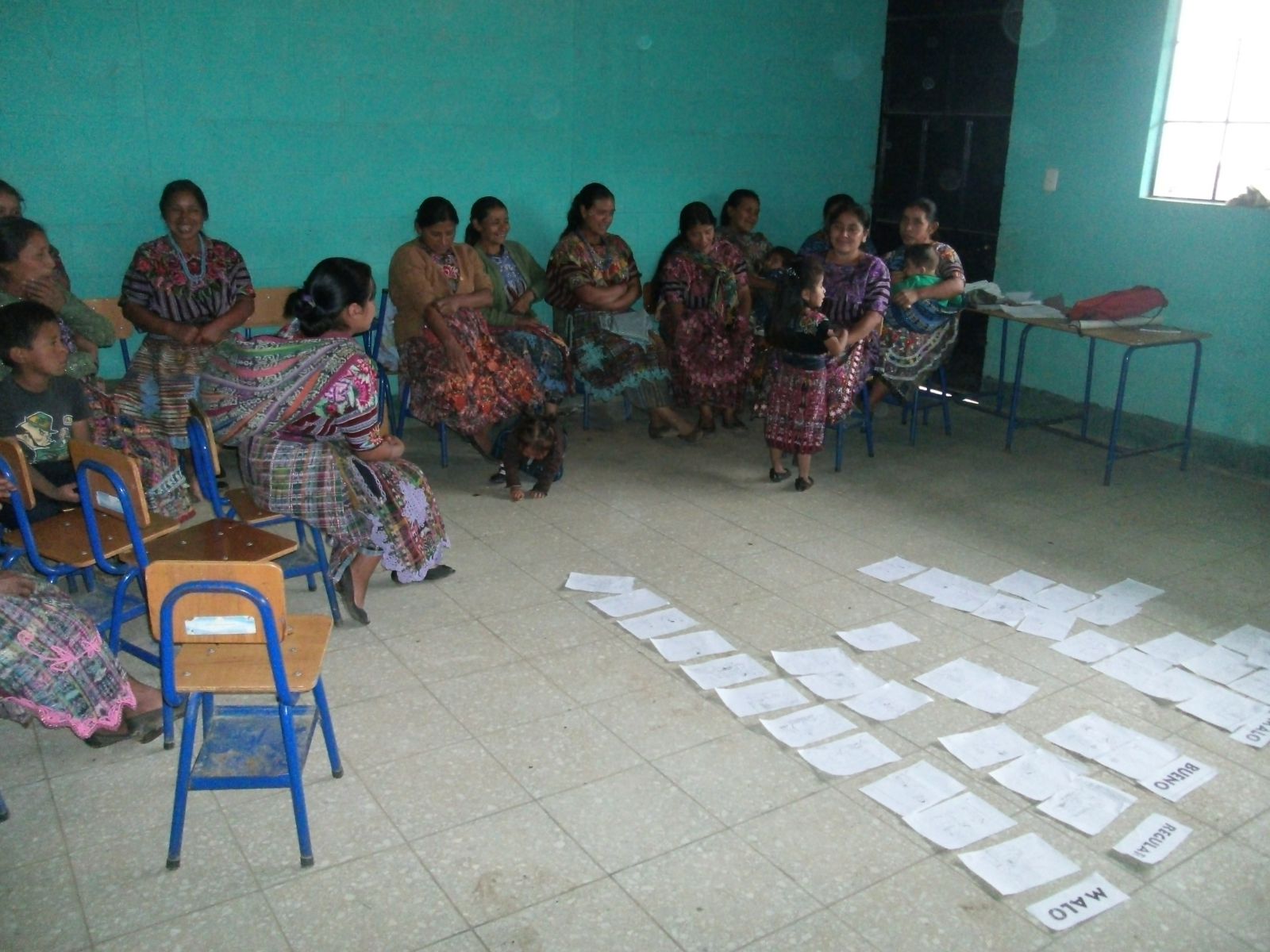 What we've learned
We have built water systems in more than 50 communities, so we have a good understanding of the challenges that we may face and have worked over the years to implement plans that take these challenges into consideration.
Next steps
Behrhorst Partners for Development staff will continue to work together with this group of women to ensure that all is working as expected. Women were trained in monitoring the water system, and our follow-up with them will be to provide support over the next few months until they feel confident enough to continue the monitoring on their own. They have also requested support from us in implementing gray water filters, latrines and efficient stoves, so this partnership will be continue into the future.
Budget
Line Items

Projected budget

Amount spent so far

Construction Materials

Training and Supervision

$8,228.00

$1,234.00

$8,228.00

$1,234.00
90 Day Report
posted Jan 7, 2014 by Isabel Garcia

Progress
We raised funds for the gravity water project in the community of Encuentritos, Patzún, Chimaltenango, Guatemala, and for the women of this small community because they do not have piped water and have to walk up to 20 minutes each way to the closest water source.They do this about five times a day.
Water collection is the responsibility of women and girls in rural Guatemala, and thereby limits their personal activities of schoolwork, recreation, or income generating activities.It also creates problems of insecurity and health due to the heavy loads that these women carry on their heads.
This project began in early August primarily with organizational activities, together with the community leaders and women's groups, to coordinate the different jobs that are necessary for constructing the home water system.
The activities we've accomplished include:
We have worked on community organization
We have determined the baseline to understand the community situation, especially of the women and girls in respect to their access to water.
Agreements have been established with the community, the municipal government, and two donors that complement the funding for this project.
Held trainings on quality and use of water; methods for disinfecting the water; and operation and maintenance of the water system.
The materials, including pipes and fittings, have been delivered to the community.
Approximately 50% of the necessary infrastructure has been built.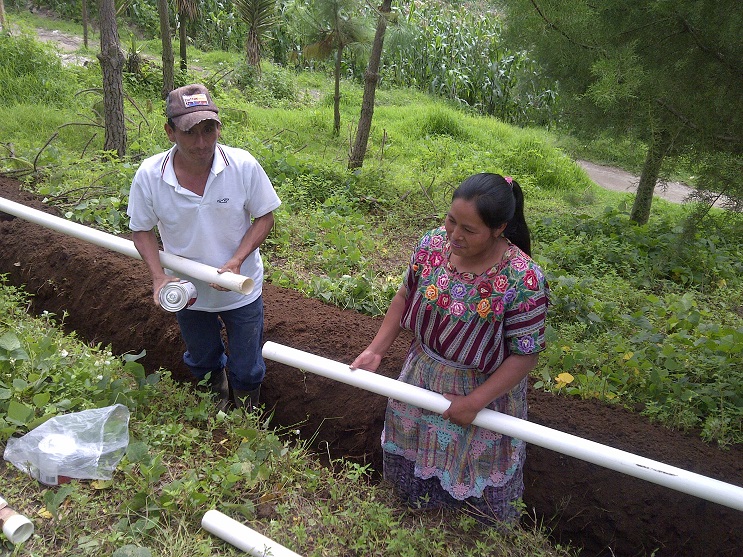 Risks and challenges
Behrhorst Partners for
Developmenthas
built 50 water systems under similar conditions, so we were anticipating the following challenges:
Having received the funds during the rainy season and Guatemala being a country that is greatly affected by torrential rains, tropical storms, and hurricanes, our progress has been hampered which is why this is easier during the dry season. However, we had counted on this and therefore our projected timeline adjusted for this issue.
Due to the above, we need to mitigate the risk of disaster by taking appropriate measures, since the rise of the nearby rivers due to heavy rains and frequent earthquakes could damage or totally destroy the water system.These measures have already been addressed in the project.
All of this work is completed by manual labor, without access to machinery that can dig the trenches. This system requires seven kilometers (almost four and a half miles) of trenches for the tubing, all of which is done manually and in many cases is complicated by the rugged terrain and the presence of rocks.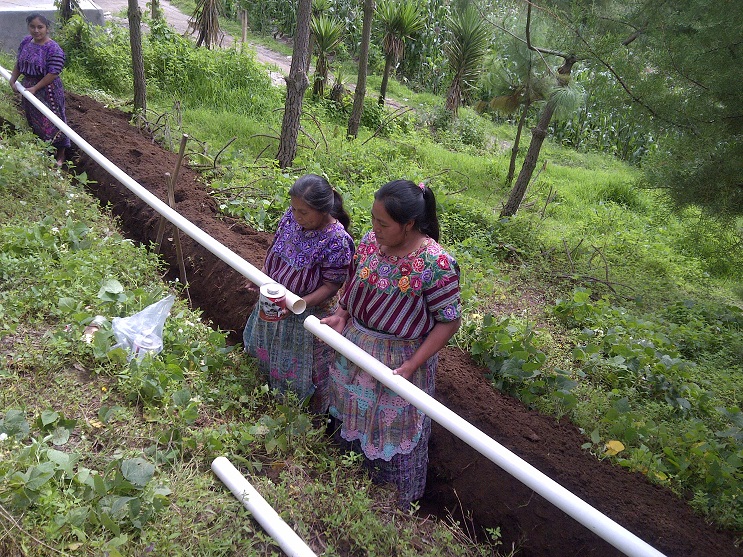 Up Close
A staff stated: It is amazing to be part of creating a water system that saves women's and girls' health and frees up their time for other activities.

Next steps
Complete the trenching, flowline, and piping into individual homes. This project is close to completion.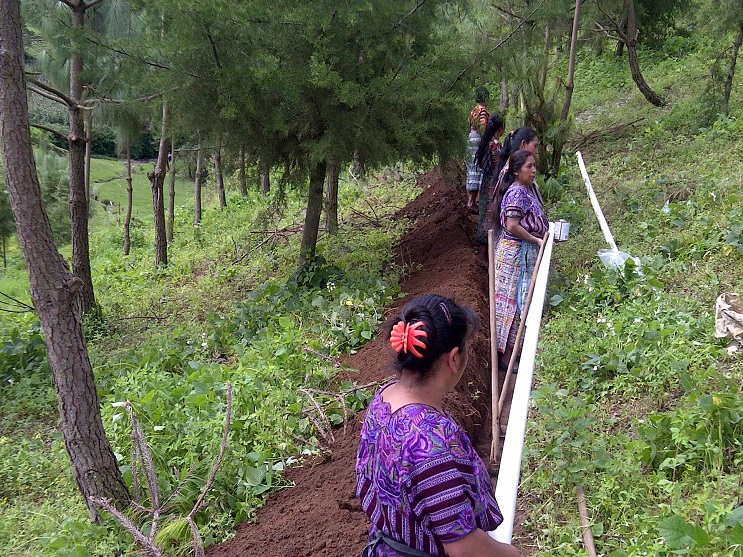 Budget
To date, funds have been used as agreed.
Line Items
Projected budget
Amount spent so far

Pipes, Cement, Faucets, PVC connectors and valves

Training

Total

$8,228

$1,234

$9,462

$7,405

$650

$8,055
For women in a small village outside Patzun, Guatemala, water is life, but it is also backbreaking work.

Why we care: Girls begin collecting water from a young age, often missing school as a result and continuing the cycle of poverty. Lack of clean, plentiful water also contributes to lots of illnesses that affect them and their families.

How we're solving this: Behrhorst Partners for Development is working with the community to build a well in the village, which will give them access to clean, filtered water.

Girls and women spend up to half a day walking to fetch water from the nearest water source, a river contaminated with sewage, pesticides and other waste from nearby villages and farms.

With a local source of safe water, girls and women's time will be freed up for agriculture, other income generating tasks, and education, which in turn gives them greater decision-making power in their households. Across time as women gain more skills and authority at home, they have the opportunity to advance to more prominent roles in their community.

Behrhorst Partners for Development works to ensure women are critical to decisions made regarding water and the community. We believe that women must play an active role in the solutions on the ground, influencing the distribution and implementation of water as well.

Building a new water source in this village of Patzun will enable the women of this community to achieve a better quality of life, escape the spiral of poverty, and advance to a new level of equity in their homes and community.