90 Day Report
Pads with a purpose
August 5, 2014
Progress
This is the final update, there is no one-year progress report.
With your help we have been working with three distribution partners, and to date we have provided pads and underwear to over 9,000 girls. Our team was there with them for every step.
SAGE, in Western Kenya, provided a fun, interactive learning experience and incorporated health education for boys, too, aiming to increase positive interactions between boys and girls at the schools.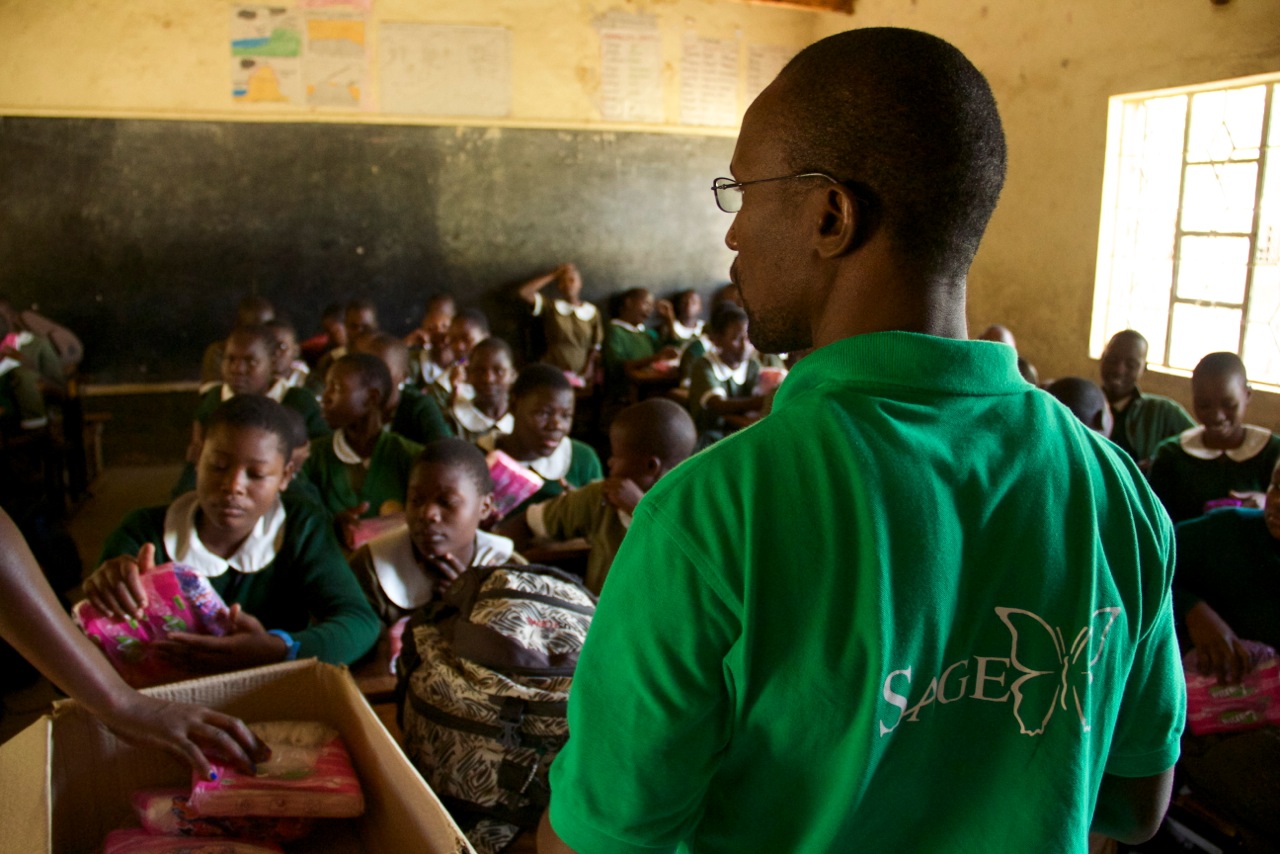 Generation Guiders, run by Erick Omondi who used to be on the streets himself, is passionate to support children at high-risk in informal settlements overlooked by NGOs.
In Machakos, eight schools received pads through Young Jewels. Like other partners, they led extensive product demonstrations to ensure girls knew how to properly use the donations to best manage their periods. Some girls wrote their "nia" (Swahili for purpose) on a piece of paper they decorated. We'll soon launch a hashtag and want you to join the conversation – follow us on facebook (/ZanaAfrica) and twitter @ZanaAfrica to engage!
Risks and challenges
We wanted to give out pads that were made locally in Kenya. However, our contract manufacturers had a machinery problems, postponing distribution by three months. We'll now double our storage! The experience was important for us to streamline this partnership and process, so that when we expand we will be able to deliver in a timely way.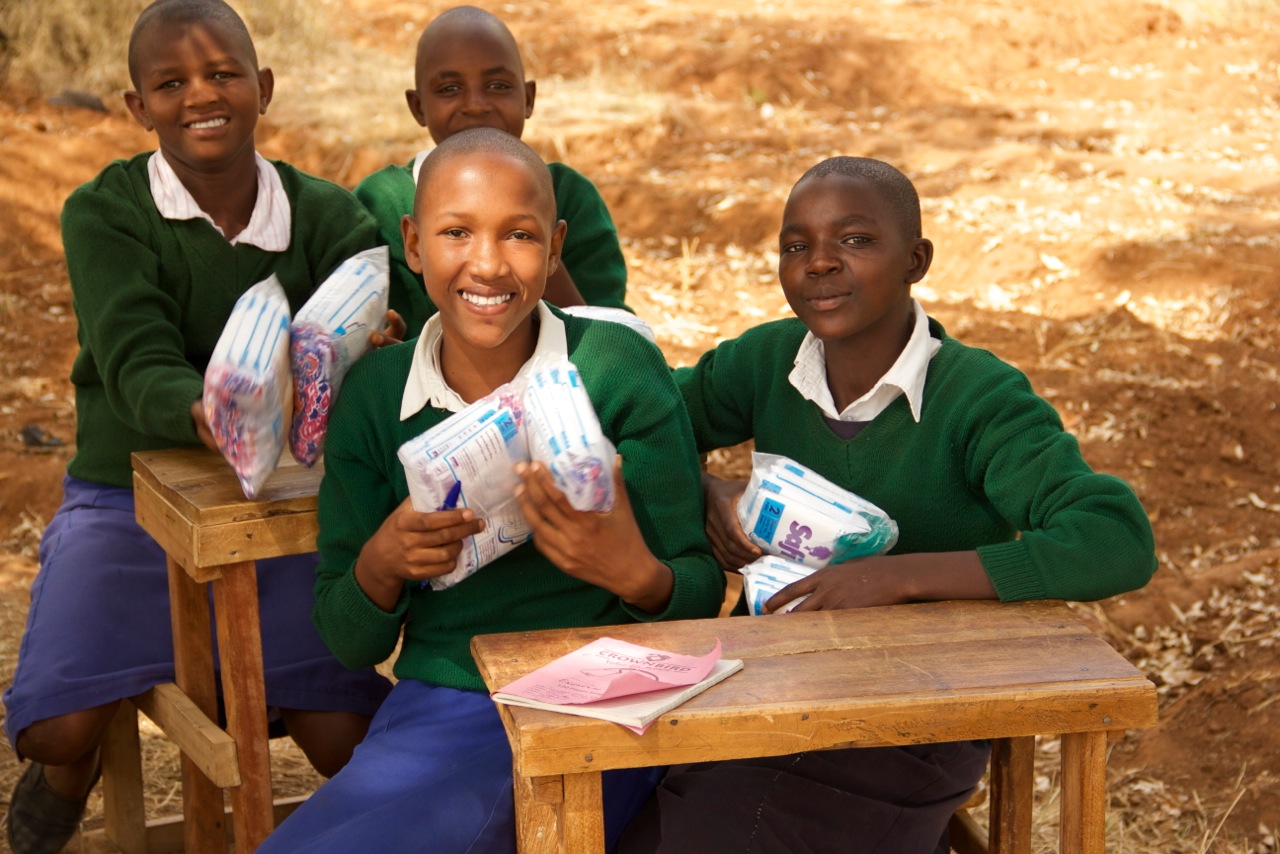 We also anticipate school and partner politics to be an obstacle, as they can take time and wisdom to navigate. Sometimes schools want more than we can offer, and sometimes partners can be territorial. By visiting partners during distribution we built stronger relationships and were able to learn best practices from each other. This will make our future recruiting and trainings better and stronger.
Get personal
"Most girls when they have their menstrual period, they feel shy, they feel ashamed, they think that they are sick." – Everlyne, 14, Machakos
"I like coming to school because I want to have a bright future like the people who have gone to school. [Receiving sanitary towels] has improved my life - not only my life, but also the girls in our class because the 20 girls who were absenting themselves from school now are attending. So it has improved the performance of the girls!" Vinny, 16, Head Girl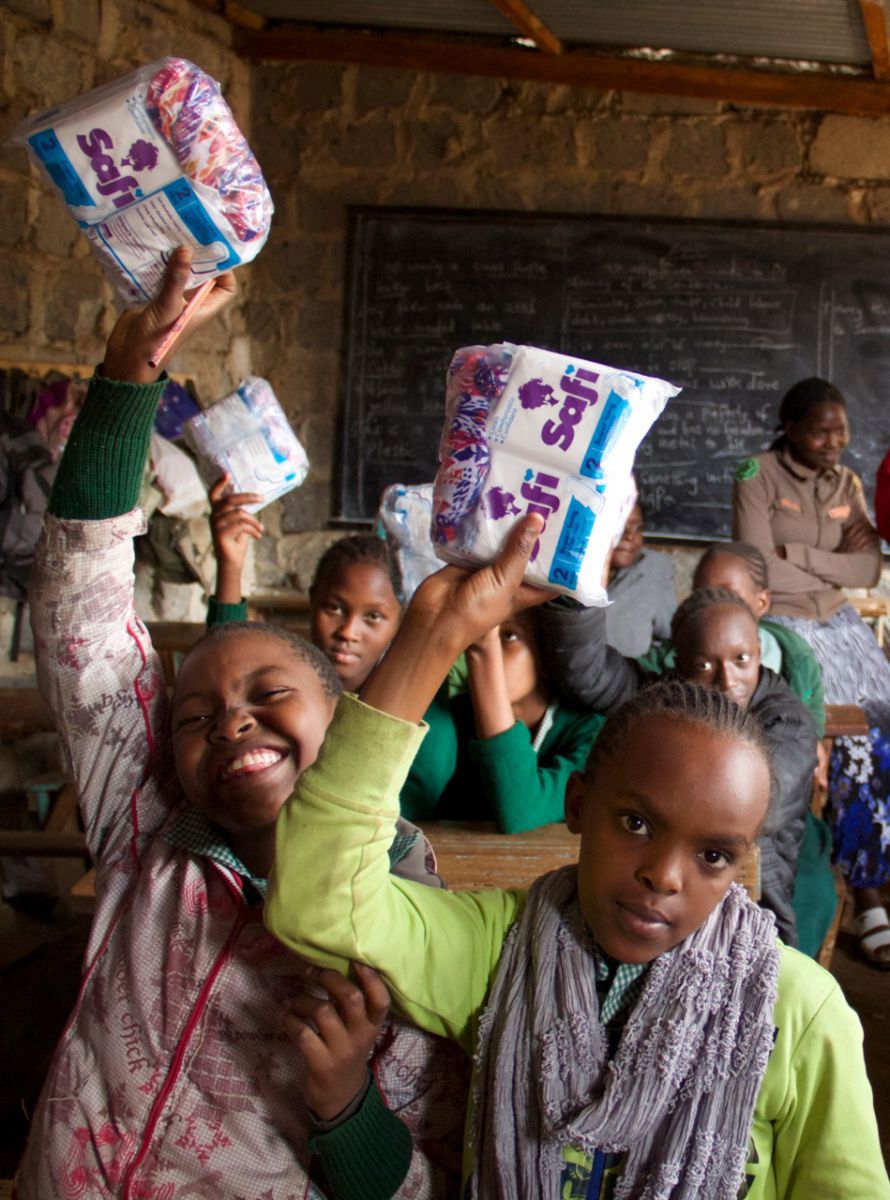 Next steps
Our next distribution is in early September so girls can sit through their final exams in November with confidence. We'll be there again in January. We're improving our Pad Giveaway Challenge, from the questions we ask potential partners to the health education and child protection trainings we conduct.
Last, we're creating a series of short videos and photos to promote girls' voices and stories as part of how we equip them in mind, body, and spirit and how we connect them to our passionate supporters.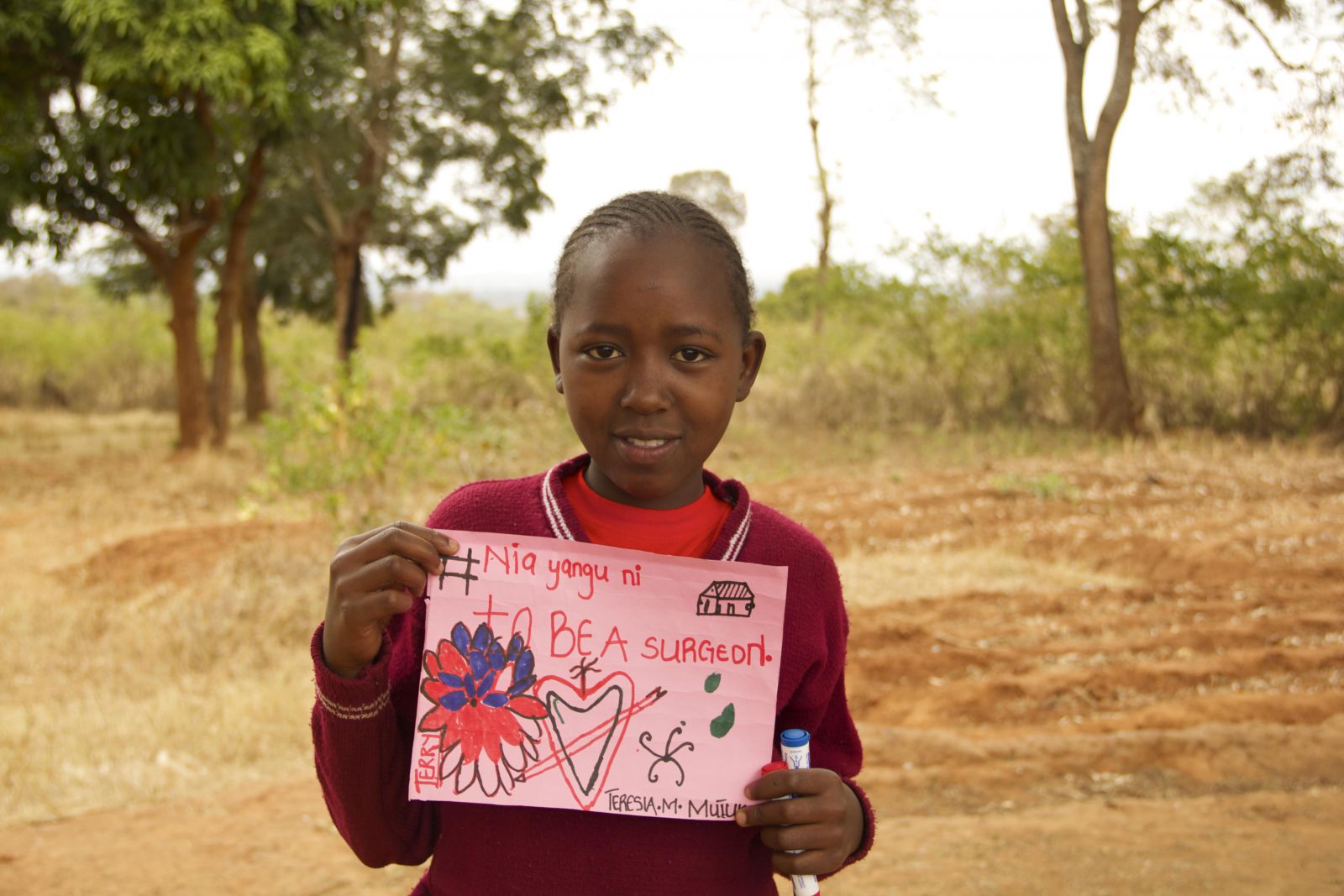 Budget
Line Items

Original budget

Amount spent so far

Pads

Underpants

Health Education

Transport

Storage

Monitoring & Evaluation

General operating Costs

TOTAL

8,570

3,035

895

360

355

750

1,035

15,000

987.13

1,321.84

155.17

157.63

0.00

0.00

273.56

2,895.33
More information
Head teacher Dominic said, "Naturally girls are looked at as low individuals in our society. A man or a family would rather put their money on the boy than the girl. So that cultural paradigm has not yet shifted."
This work is not just to deliver pads and underwear or keep a few girls healthy and safe. It is building a national solution by knitting together community organizations to level the playing field so girls can step boldly into the promise of their future and shape the future of Kenya.
Further reading
Blog of Summer Fellow through World Next Door, Julie Bergman's (note WND is a Christian social justice e-magazine, and her perspective reflects her own faith perspective separate from that of ZanaAfrica)
ZanaAfrica is innovating a radically affordable sanitary pad to help more Kenyan girls stay in school.
Why we care: Sanitary pads are out of reach for four out of five girls and women in Kenya whose families live below the poverty line. Girls miss six weeks of school due to their inability to manage their period, and drop out at twice the rate as boys.
How we are solving: $15 a year keeps a girl in school anywhere in Kenya. This $15 gives her 120 pads, three underpants, and standardized health education.
News reports show girls are often forced to choose to stay home or engage in transactional sex to afford pads. One million girls in Kenya are in this situation. We think this is a human rights issue.
Providing pads plus health education reclaims 6 weeks of school, helping girls to graduate and step into the promise of their future.
Our goal is 10,000 girls by January – starting here with 1,000 girls.
Our process innovation combines three critical components. First, we are innovating a locally made, radically affordable sanitary pad to sustainably support girls and women. Rather than using expensive wood pulp, which is what is in current sanitary pads, we have created an absorbent layer made from non-wood fibers reducing the cost of the pads 40%.
Second, with the Egyptian-based textile company, Transformation Textiles, we are also innovating inexpensive cotton underpants by making underpants from excess quality fabrics that would have been discarded.
Last, our comic-based health pamphlets, distributed in pad packages, provide vital information in a fun, standardized way that girls can read in private, refer, back to, and share with friends and family.
Through this project, we will distribute 120,000 sanitary pads and 3,000 underpants to 1,000 girls, starting in January 2014-- the commencement of the Kenyan school year. This is 10% of our 2014 goal.
We'll continue our work in pad distribution with vetted grass-roots partner organizations, which mentor and support girls in their communities. These include organizations such as Lifting the Barriers, Mully Children's Family and Path to Womanhood. You'll be able to track distribution activities that you've made possible through our mobile app.
This year we distributed 6,500 annual supplies of pads, underpants, and health education. With your help, lets make a big step toward serving 1,000 more girls in January 2014.