Urgent funding is needed to contain a cholera outbreak in South Sudan. Help us mobilize women in the community to spread awareness and treatments.
Why we care: The people of South Sudan are facing a worsening cholera that has already left many dead. In the midst of ongoing political violence, there are fears the cholera could spread.
How we're solving this: We're reaching 8,000 households already covered by 100 existing women community health workers and training them to quickly fan out to raise awareness of the dangers of drinking untreated water and distribute water treatment tablets.

Every dollar donated to this project is matched 1:1 by BRAC USA.
Cholera, which is caused by drinking water from contaminated sources, broke out in South Sudan in mid-May 2014. Authorities anticipate that at least 1,000 people will need to be hospitalized before the outbreak is contained. The situation is worsened by political violence, which has forced more than a million people to flee their homes since the latest round of fighting began late last year.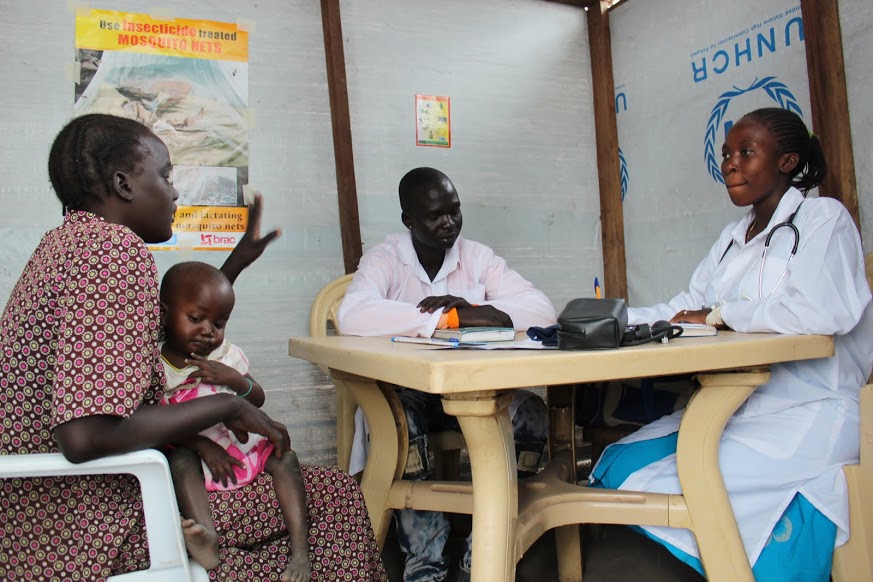 In the area of Juba, the capital, we have a network of 100 all-female community health workers already in place, covering 8,000 households. The main costs associated with this project are materials and transport.
Using several methods, including a mobile microphone and direct outreach, community health workers will raise awareness of how to make oral rehydration solution to save the lives of diarrhea-stricken children. They'll also distribute 15,000 sachets of oral rehydration salts, 1,500 bars of soap, 1,875 water guard strips (used to protect water sources from disease-carrying insects), distribute 1,500 leaflets, and broadcast messages via radio.
Our community health workers will reach at least 8,000 households directly, or a population of about 48,000 people, and our mobile messages will reach thousands more, providing life-saving advice and treatments.
South Sudan is still an unstable environment - livelihoods and security are majors concerns. BRAC overcomes these hurdles thanks to a courageous core of South Sudanese staff who are working long hours in tough conditions to bring an end to poverty in their midst.
With your support, we'll mobilize women in the community to reach 8,000 households with life-saving knowledge and materials.
Progress report coming soon.