90 Day Report
Teenage moms gain confidence and build positivity
September 30, 2014
Progress
This is the final update, there is no one-year progress report.
During June, July, and August of 2014 the Young Mothers Clubs (YMC) organized and carried out several events and activities. On International Children's Rights Day, we organized an event - "The positive ways of childcare." Teenage mothers watched a documentary titled "How to bring up your child using positive methods?" and discussed communication methods openly with their kids. Mothers shared their experiences on bringing up their kids using positive, rights based methods.
A discussion on male gender and masculinity was also organized with a partner NGO, which led to an interesting discussion on "Who is a real man?" including valuable information about masculinity and patriarchy. Members of the Young Mothers Clubs have developed their individual action plans according to their learning objectives based on their current needs.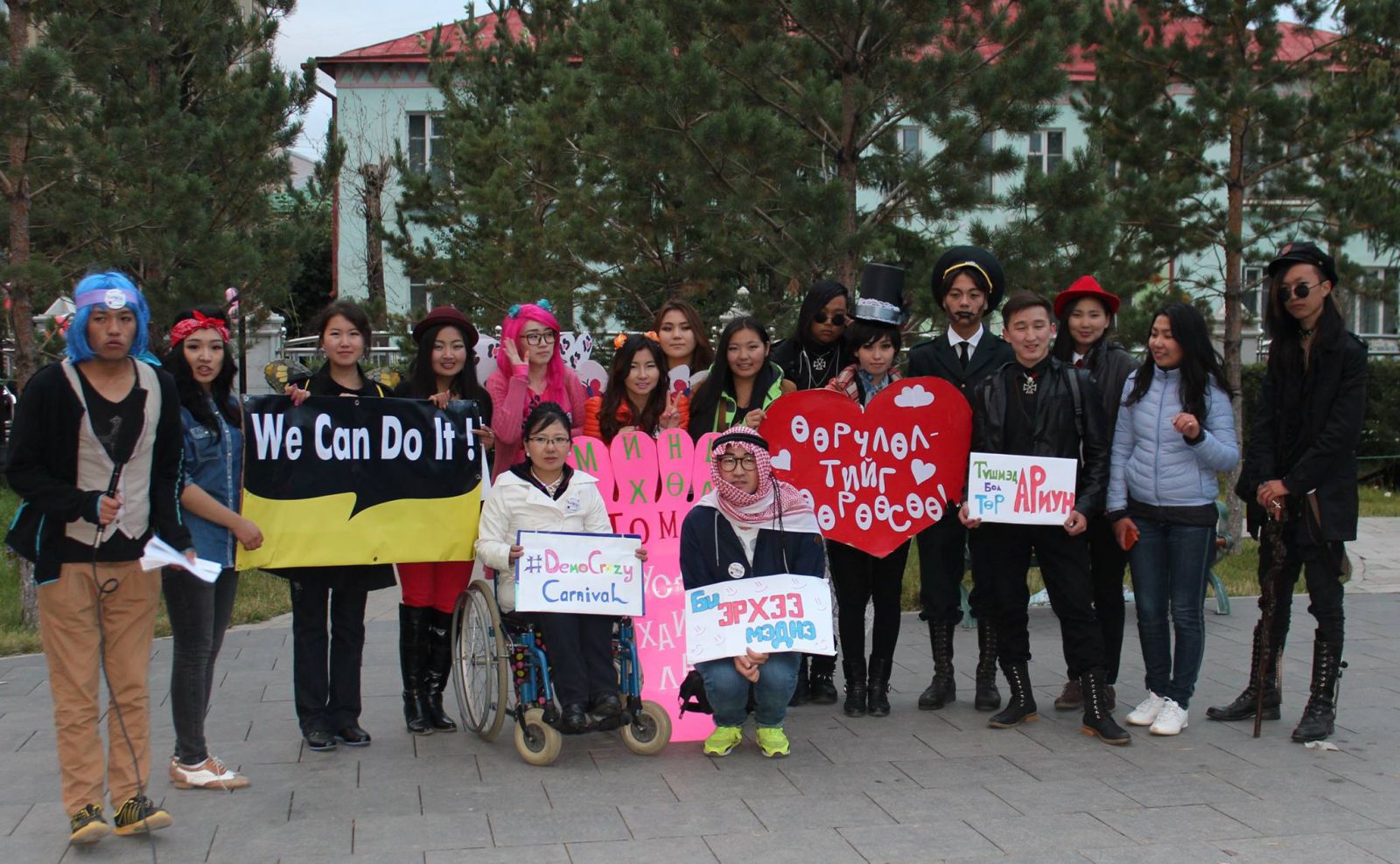 Risks and challenges
Most teenage mothers in Mongolia are isolated from community activities and society due to their early motherhood.
Get personal
On the International Day of the Girl Child, we established the First Girls' Rights Theatre in Mongolia. The goal is to increase awareness about challenges and problems of teenage mothers. The theatre will be entirely run by members of the Young Mothers Clubs. They will be the writers, directors, and actresses of this theatre. In August, the clubs organized a meeting with a girls' and women's rights writer to discuss their cases and stories of early motherhood. They shared their thoughts through a play script.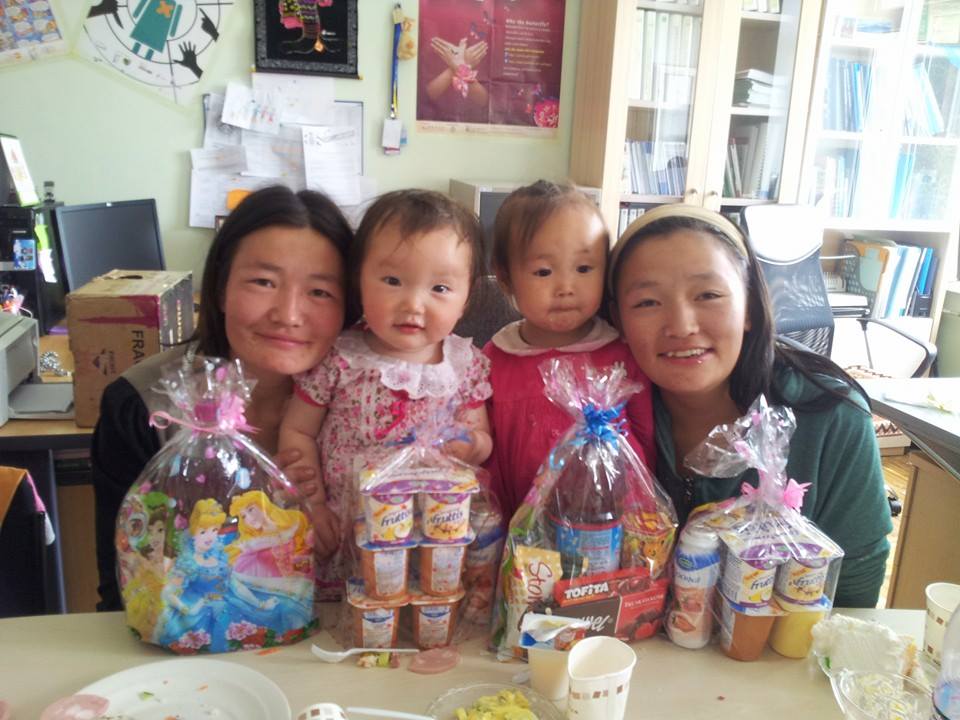 Next steps
Planned activities of the Young Mothers' Club in 2014 include:
12 meetings with experts
12 educational trainings on sexual health, women's rights, parenting, and life skills
Support group meetings
Awareness raising campaign on preventing teenage pregnancy
The First Young Mothers' Forum
Girls' Rights Theatre
Members of the Young Mothers Clubs planned to have meeting and educational training on the second and fourth Saturdays of each month, for two hours.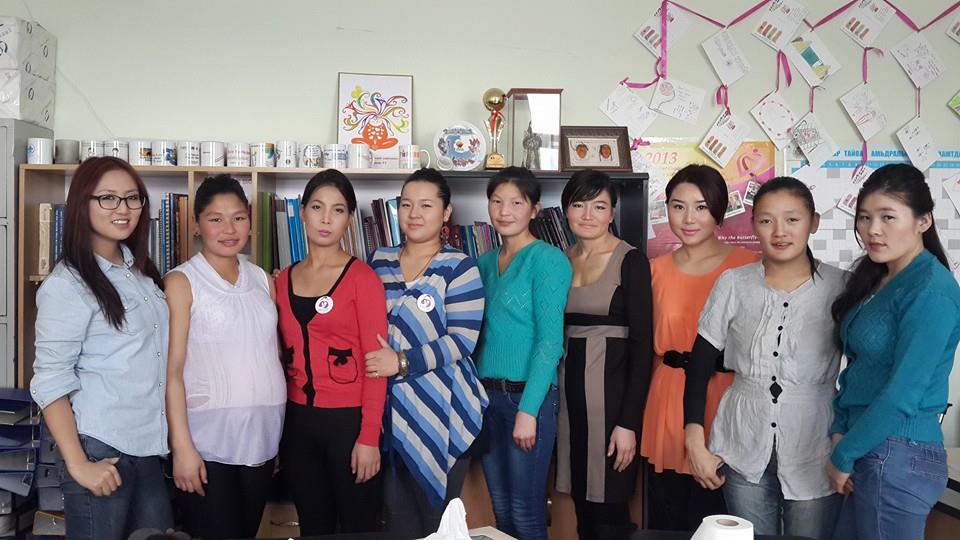 More information
Youth organizations in Mongolia organized successfully the 2nd Democracy Carnival of Youth on September 6, 2014. The Young Mothers Clubs participated in this carnival as a co-organizer. The main goal was to give basic understanding about human rights, democracy and justice via creating roles. Teenage mothers created plays of "My Little Pony" cartoon and became strong voice of girls' rights issues.
Help young women in Ulaanbaatar access support groups to learn to protect and advocate for their rights.
Why we care: High rates of adolescent pregnancy, sexual violence, maternal mortality, and sexually transmitted infections in Mongolia threaten the health of young women.
How we're solving this: Providing reproductive health services, support groups, and education for young women, so they can protect their health.

In Mongolia, nearly half the population is under the age of 20. Adolescent girls, particularly in isolated rural areas, face high risks of contracting sexually transmitted infections (STIs), becoming pregnant, and experiencing sexual violence. With these obstacles, fewer women graduate from school, enter the work force, and gain leadership positions in their communities or nation.
The "Princess" Center for the Protection of Girls and Young Women's Rights—located in Ulaanbaatar, Mongolia—knows how critical it is to provide young women with accurate reproductive health information and services so they will never have to face these threats.
The Princess Center has a staff comprised of female social workers, lawyers, and educators who are trained in leadership and women's rights to mentor and counsel teenage mothers and survivors of sexual abuse. Women mentees are also trained to advocate for their rights as a tool to develop positive community attitudes towards women's leadership. This year women will gain power, confidence, and agency by participating in numerous transformational activities, including:
Mentor and emotional support clubs that meet monthly and provide education on pregnancy prevention and protection against STIs, and counseling to help women overcome trauma from violence.
Trainings for young mothers on sexual health will teach women about their sexual rights, STI/HIV/AIDS, parenting, and self-confidence.
Vocational and life skills training for young mothers to gain economic independence.
Awareness raising campaigns and theatrical performances to provide opportunities for women to voice their experiences as teen mothers.
A women-run counseling hotline to provide support and advice to women survivors of violence.
Social work and fundraising training to young women university students preparing them to provide excellent counseling to young mothers and mobilize more resources for critical reproductive health services.
The Princess Center offers women the skills, knowledge, and support required to create social change that will put an end to violence and early pregnancy.