90 Day Report
In Croatia experts on trafficking are in demand
Progress
This is the final update, there is no one-year progress report.
Since receiving our grant the PETRA Network has been involved in more than 8 events to raise awareness and to emphasize the prevalence of trafficking in women for sexual exploitation, the main form of human trafficking in Croatia. Several events were held to commemorate EU Anti-trafficking Day and many of these events engaged women's rights activists, academics, as well as policymakers and bureaucrats at the national and EU level. We even held a training for public employees on how to identify and support victims of trafficking. Additionally, several network members worked to provide support to survivors of sex trafficking through programs like legal counseling and representation, a help line for survivors, psycho-social counseling, and shelter. Other member organizations organized prevention programs like women & girls' empowerment, education, and training for state employees . We also launched the new PETRA Network website.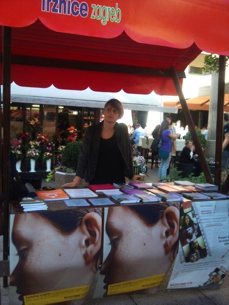 Next steps
We plan to organize two meetings of PETRA Network members, continue work on materials for the website, hold a public panel with officials, publish informational materials for survivors of sex trafficking, and organize an exchange with other Balkan networks against sex-trafficking.
Budget
We have spent funds in accordance to the project budget.
Line Items
Projected budget
Amount spent so far

Staff Salaries

Administration

Building Network Website

Total

$1,700

$265

$94

$2059

$1,700

$265

$94

$2059
Groups in Croatia pool their resources together to prevent sex trafficking and support women survivors in the Balkans.
Why we care: Sex trafficking is putting women's human rights at risk in the Balkans.They are recruited and transported within and across country lines by force and deception for sexual exploitation.
How we're solving this: We're coordinating the actions and advocacy of women's organizations to provide support to survivors of trafficking and protect women who are at risk.
For a world without slavery to become reality, the most pressing issue to be eradicated is trade in humans, affecting over 25 million women, men, and children globally each year. The problem is widespread in the Balkans, and women are particularly susceptible.
PETRA Network builds alliances with women's rights organizations against trafficking in Croatia and the Balkans. The network reaches out to women at risk of being trafficked with information and publications, advocates for gender-sensitive anti-trafficking laws and policies, and increases awareness of trafficking through meetings and panels with local and national officials. In the meetings, the women's groups highlight trafficking's risk factors, causes, and prevention mechanisms across the region.
Since 2002, PETRA Network has provided legal help, counseling, and a free and anonymous helpline to survivors, as well as advocated for laws and policies that protect women from trafficking. With your support, PETRA Network will organize public campaigns, workshops in local communities, street actions, and advocacy targeting decision makers. PETRA and its members will hold in person meetings with local stakeholders, create and distribute publications, and push for sex trafficking prevention and protection of survivors' rights.
By building alliances with women's rights organizations and networks against sex trafficking in Croatia and the Balkans, PETRA Network leverages the knowledge and experience of its members to create and implement strong programs to prevent sex trafficking and support the rights of survivors.
More specifically, PETRA will be able to:
Host public panel meetings with officials,
Conduct two annual member gatherings,
Support staff salaries,
Maintain the Network's website, and
Publish informational materials to survivors of sex trafficking.